Railway nature trail

This route runs almost the entire length of the old Durango-Elorrio railway line, joining the Arrazola Greenway.
The tracks from Durango to Elorrio were in operation from 1905 until 1975, when it was closed and subsequently dismantled. 43 years later, the old railway line has been repurposed as a tourist route for pedestrians and cyclists – the Railway Nature Trail.
HISTORICAL DEVELOPMENT
After the opening of the Bilbao-Durango line in June 1882, the Compañía del Ferrocarril Central de Vizcaya planned to extend it, eventually linking Bizkaia's capital with Donostia and the French border.
Another of the company's ambitions was the construction of a railway linking Durango with the iron mines of Arrazola, in operation since 1857. In 1903, the service between Durango and Apatamonasterio was opened, and in 1904, the first train arrived at the Arrazola mines. The route between Apatamonasterio and the mines was 5 kilometres in length.
In 1905, the Compañía del Ferrocarril de Vizcaya opened a new line from Apatamonasterio to Elorrio. Once the trains left Durango, both lines (Arrazola and Elorrio) stopped at three principal stations: Apatamonasterio, Arrazola and Elorrio, as well as at the halts of Abadiño and San Agustín de Etxebarria.
In 1946, the Durango-Elorrio section was electrified in a project led by Italian engineer Lello Pontecorvo. This led to the replacement of all the rolling stock. The service became more and more popular, peaking in the sixties, and continued without major changes until the line was closed on 1st March 1975, after which it was dismantled.
ROUTE DESCRIPTION
Difficulty: Easy

Maximum elevation: 206 m

Minimum elevation: 165 m

Tunnel: 120 m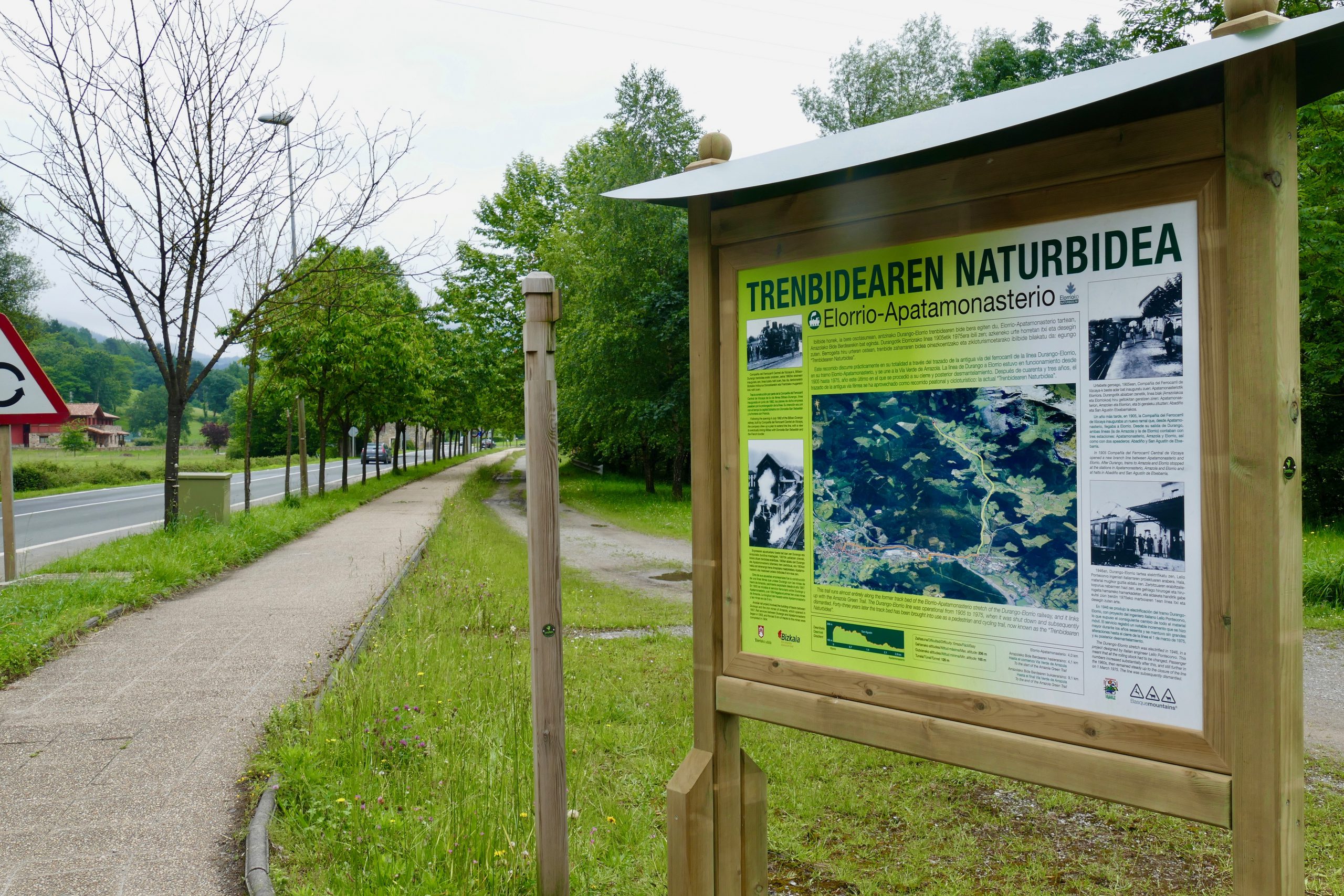 DISTANCES
Elorrio – Apatamonasterio: 4 km

To the beginning of the Arrazola Greenway: 4.1 km

To the end of the Arrazola Greenway: 9.1 km



ARRAZOLA GREEN WAY 
From Atxondo to Arrazola in the old train way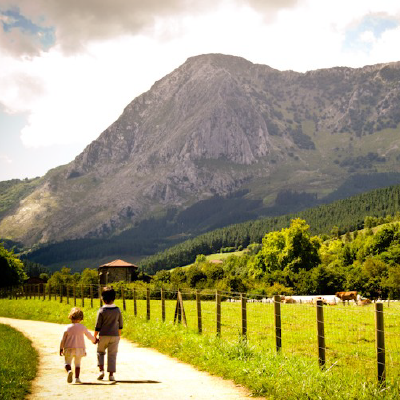 BESAIDE
Where the three basque provinces meet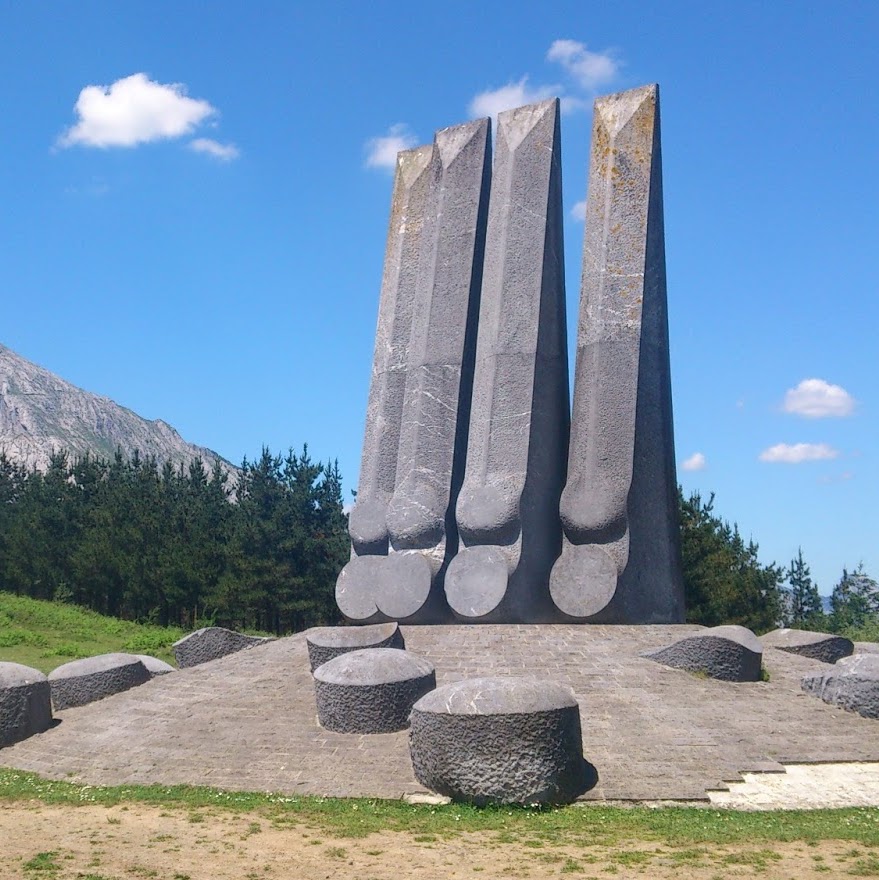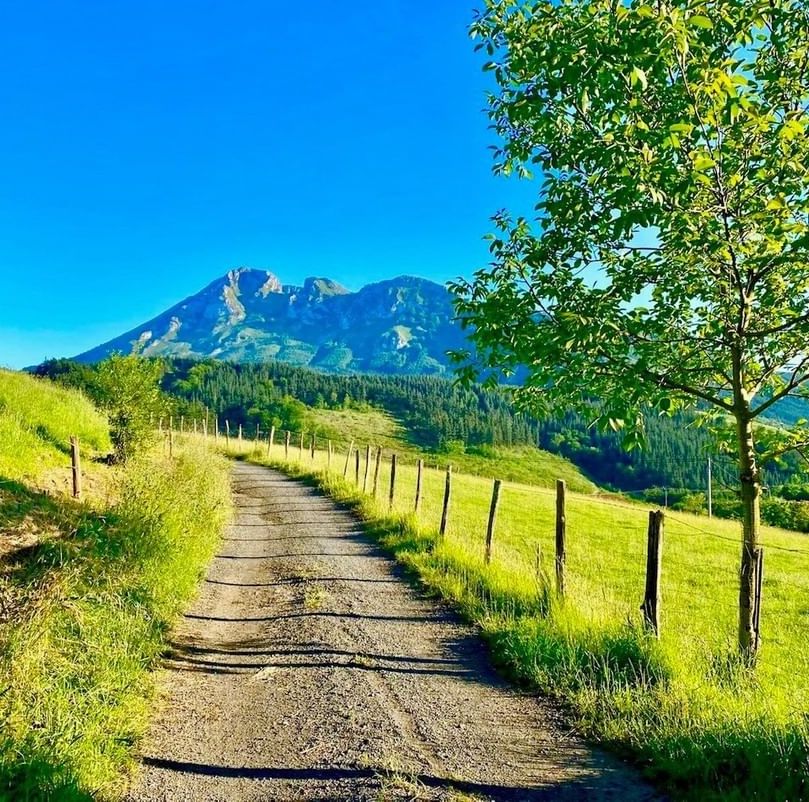 GREEN WAYS
Walking routes around Elorrio's rural neighbourhoods.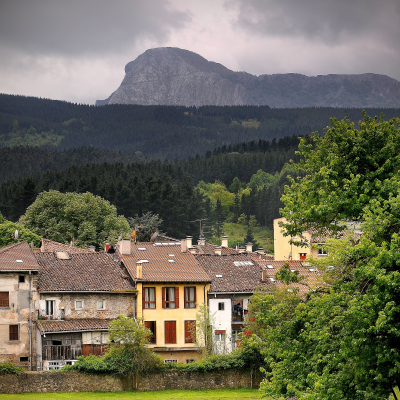 MOUNTAINS IN ELORRIO
Mountains around Elorrio

WINTER OPENING HOURS
From 1st September to  31st May
Monday: closed
Tuesday to Friday: 10:00 - 14:00
Saturday and festivities:
10:00 - 14:00 and 16:00 - 18:00
Sunday: 10:00 - 14:00
TOURISM OFFICE
Berrio-Otxoa Street, 1
48230 Elorrio (Bizkaia)