Useful information about Elorrio
Public transport is a great way to get to Elorrio, either by train or bus. By bus, you can get to Elorrio from Gipuzkoa via Arrasate, or you can come from Bizkaia on one of the many services connecting Bilbao and Durangaldea. By car, from the Eibar area, the best way is to come through Elgeta.
See details below:
BY CAR
Bilbao and Donostia are linked by the AP-8 and the N-634 motorways. From Durango or Abadiño, you can take the N-636 straight to Elorrio. If you use the AP-1 motorway link between Maltzaga and Vitoria-Gasteiz, you can take the N-636 at Arrasate and reach Elorrio directly.
BY TRAIN
If you prefer the train, the line linking Bilbao and Donostia goes through Durango and Abadiño. From either of those towns, you can take the bus to reach Elorrio.
BY BUS
The Bizkaibus services link Bilbao with Elorrio. See the schedule for the 3923 line to Elorrio and the return service schedule.
NECROPOLIS OF ARGIÑETA
The Basque Country's most important mediaeval funerary ensemble
SAN AGUSTÍN DE ETXEBARRIA
Discover the roots of Elorrio
BERRIOZABALETA WELL
Stunning well and social area built in the 19th century.

Useful Information
Elorrioko instalazio eta zerbitzuen inguruko informazioa
ADDRESS:
Klaudio Gallastegi Kalea, 1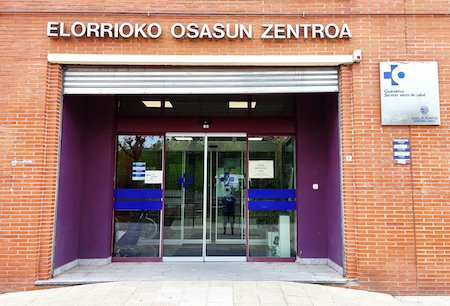 WINTER OPENING HOURS
From 1st September to  31st May
Monday: closed
Tuesday to Friday: 10:00 - 14:00
Saturday and festivities:
10:00 - 14:00 and 16:00 - 18:00
Sunday: 10:00 - 14:00
TOURISM OFFICE
Berrio-Otxoa Street, 1
48230 Elorrio (Bizkaia)